Ever thought about renting your home yourself, or hiring a manager to help you Co-host, but just quite don't know where to start? Perfect! This post is for you!
First let me start out explaining that when it comes to a vacation rental home, there is no "one size fits all". Each home has a specific niche, or target market, or even purpose (if you will) behind its investment strategy. When I meet with homeowners that is the first question I ask them. "What are your intentions for renting this home?"
It is up to you as a homeowner to decide how you want to market your property and in what way you can get the most out of your investment. If your intention is to rent, rent, rent and you want to keep it open all year long, theres an option for you. If you are used to a traditional property management structure of full week rentals and 12 week seasons, that's an option too!
My job as your trusted advisor and manager is to help you move towards your specific rental goal. I love answering questions along the way and will always keep your best interest in mind when recommending a platform for renting.
Here are a few points on each of the most common platforms for vacation rental management by owners. Each has their own apples to oranges type comparisons but they work for all kinds and types of vacation homes.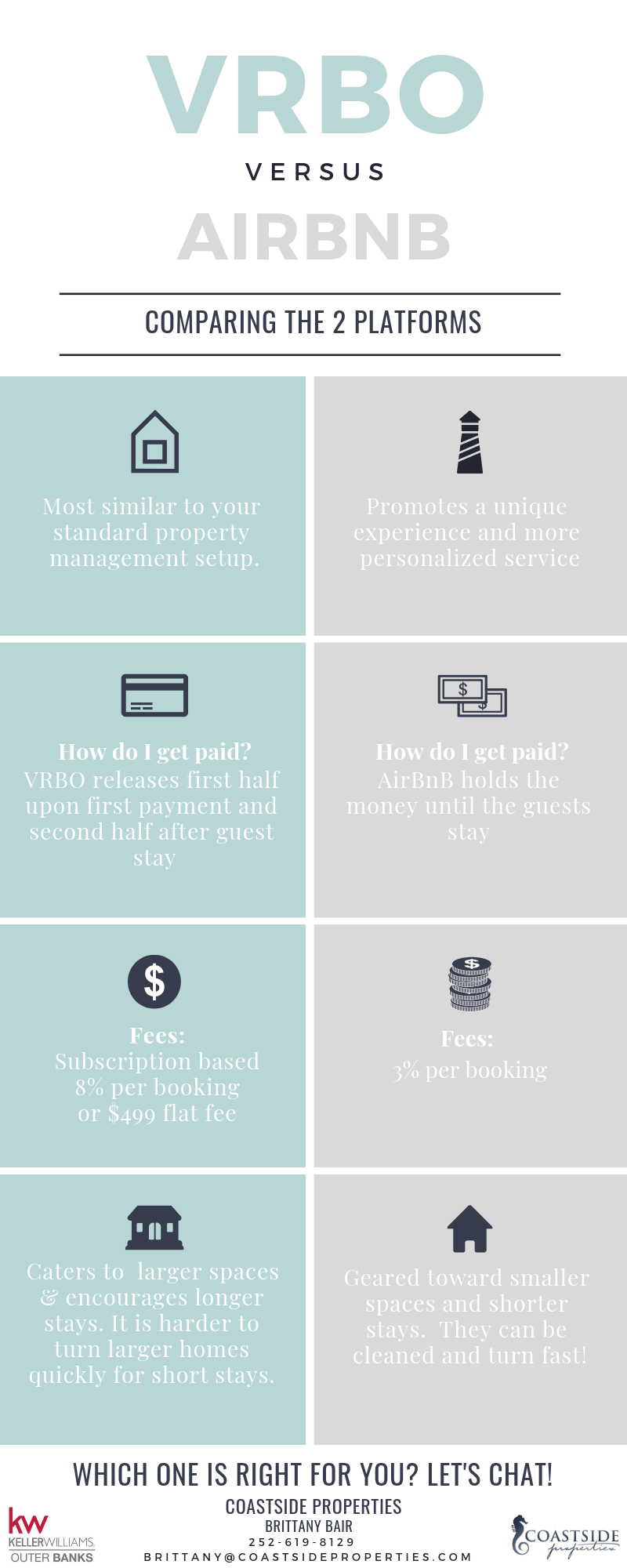 If you are interested in learning more about handling your vacation rental property through one of these platforms, please feel free to reach out. How can I help?